Logos are used for your blog branding. It is suggested to add logos for your Typlog blog. There are four type of logos in the settings.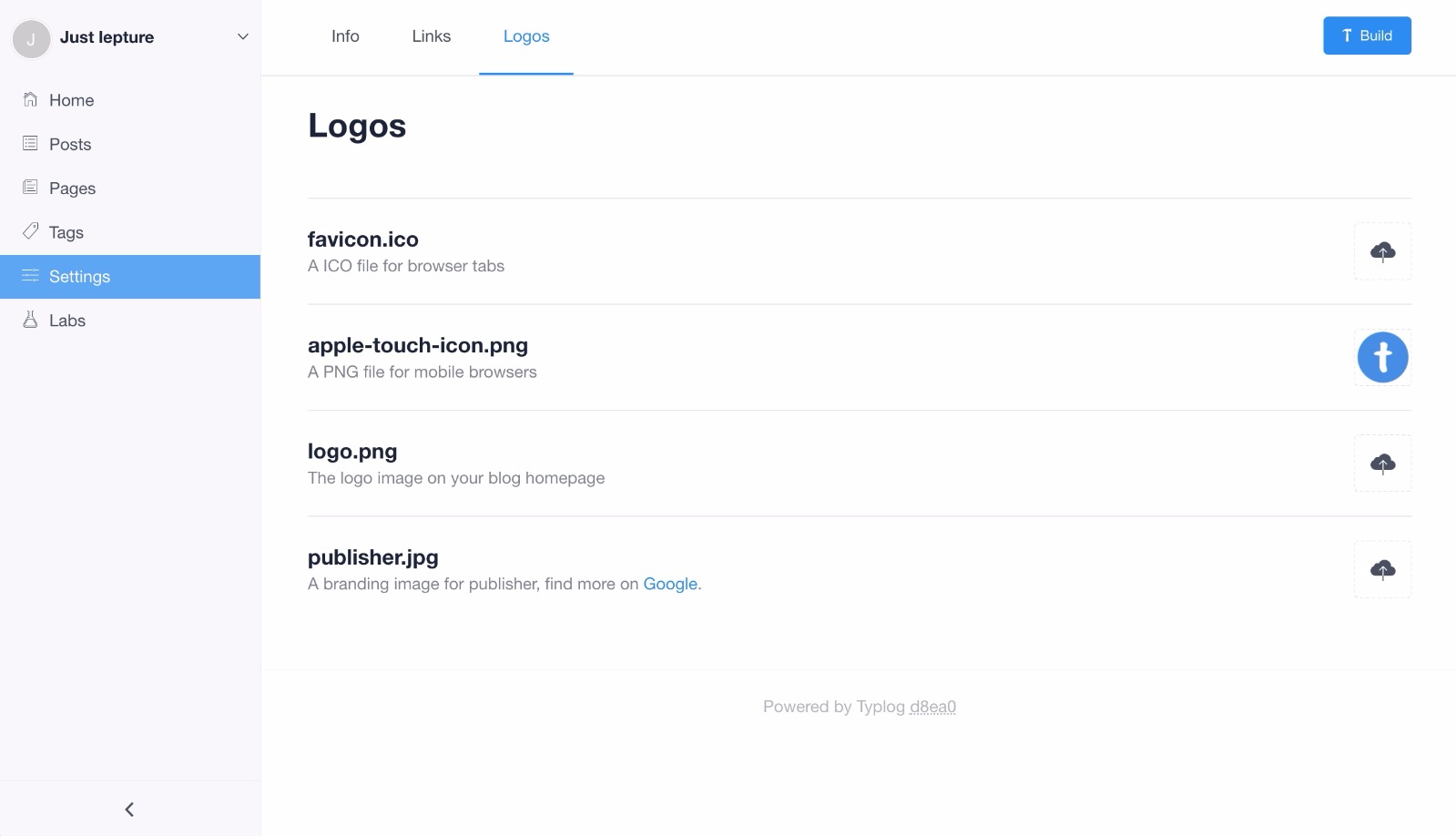 favicon.ico
image/vnd.microsoft.icon format image, used for browser tabs.
apple-touch-icon.png
A png image for iOS and Android. Better in 180x180 size.
logo.png
The logo used on your blog home page. Better in 256x256 size.
publisher.jpg
The publisher logo for AMP articles. Better with a height of 60px.
Here is a guide on publisher logo.