Podcasts are episodes of a program available on the Internet. Podcasts are usually original audio or video recordings, but can also be recorded broadcasts of a television or radio program, a lecture, a performance, or other event.

via Apple
However Apple does not directly provide podcast updates or episodes, that's why you need a place to host your episodes and their audio/video files. Typlog can help you to create an audio podcast.
Preparation
You need to Sign up in Typlog and create a site.
Site Type
In Typlog, a site can be:
Blog: the site will only consist of blog posts.
Podcast: the site will only consist of podcast episodes.
Blog + Podcast: the site will consist of both posts and episodes.

Site type can be switched anytime in the General settings. Don't worry, switching site type won't cause any loss of contents. It will only hide irrelevant contents (for example, a podcast site will not display blog posts). If you are not going to write any posts, it is better to choose Podcast.
Podcast Settings
When you have chosen the "Podcat" or "Blog + Podcast" as site type, "Podcast Settings" will show up in sidebar's "Settings" section. This is where you configure and initiate your podcast.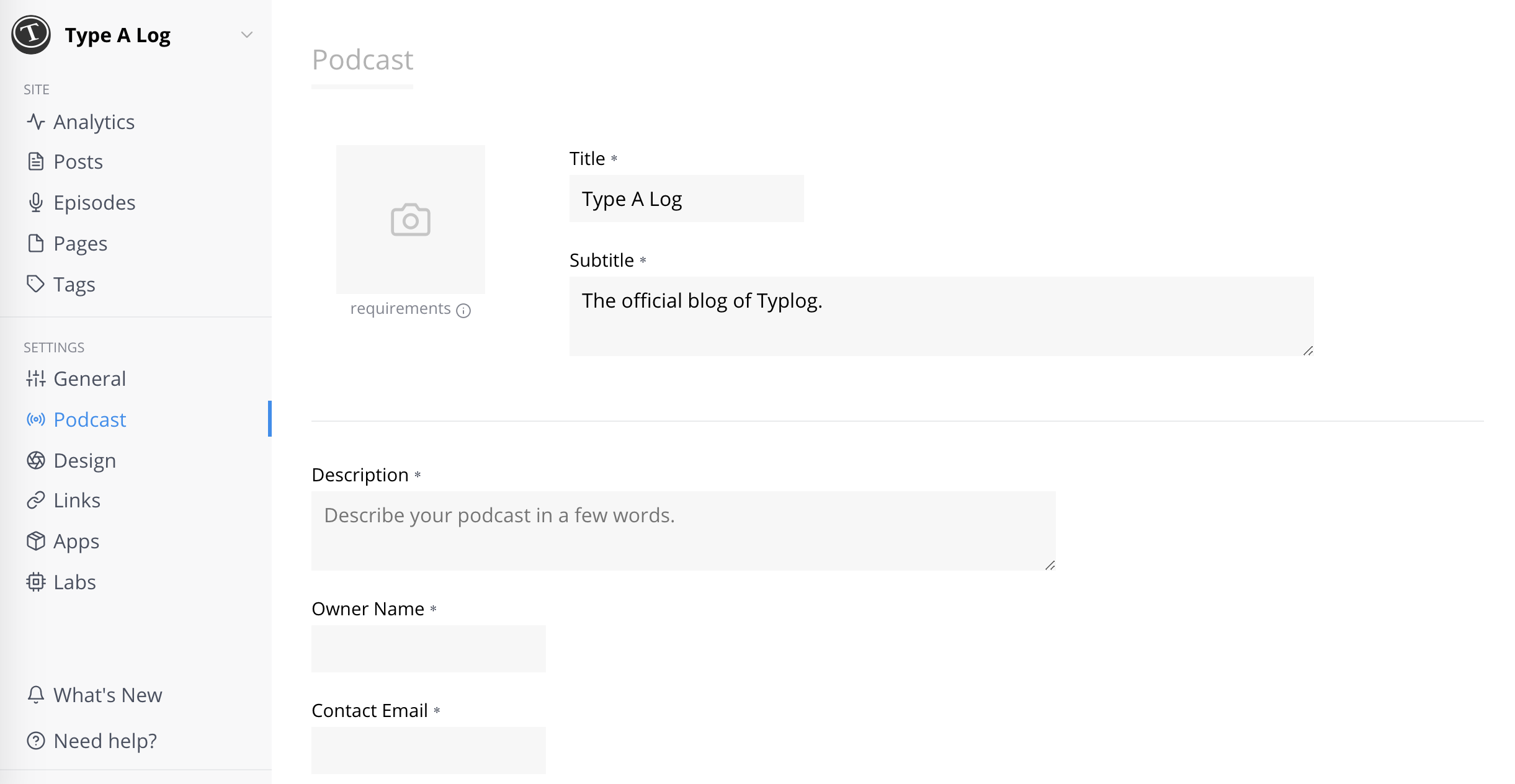 Upload an Episode
Create a new episode in the Episodes menu in sidebar. Episode shownotes can be easily constructed in Markdown editor, just like writing another blog post in Typlog.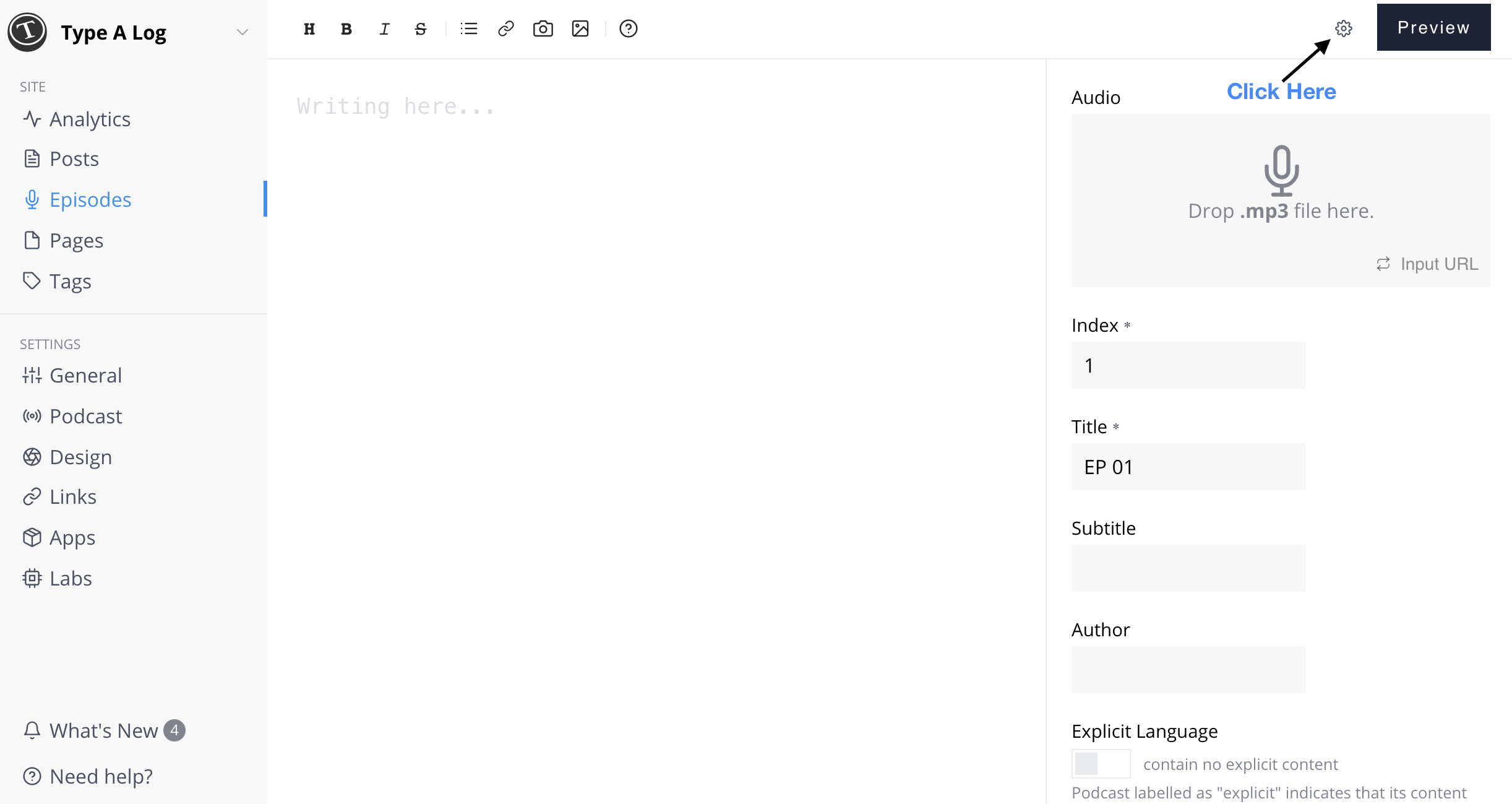 Upload your audio file by clicking the "MetaData" icon near the "Publish" button and you are good to go.
Note: Basic plan users can only upload audio files less than 100M.
---
Cover by Claus Grünstäudl on Unsplash.