Publishing your podcast to iTunes will substantially enhance the podcast exposure as thousands of hundreds of people search and subscribe podcasts via Apple Podcast.
Here's how-to
1. Sign in to Podcasts Connect
Visit iTunes Connect in browser and login with your Apple ID.
2. Add RSS Feed URL
Fill in the form with your RSS Feed URL and click Validate. You can find the URL either by:
Visit your site's main page and click the RSS icon. Copy and use the URL of the linked page;

Your site URL + 'episodes/feed.xml', which should look something like this:

https://blog.typlog.com/episodes/feed.xml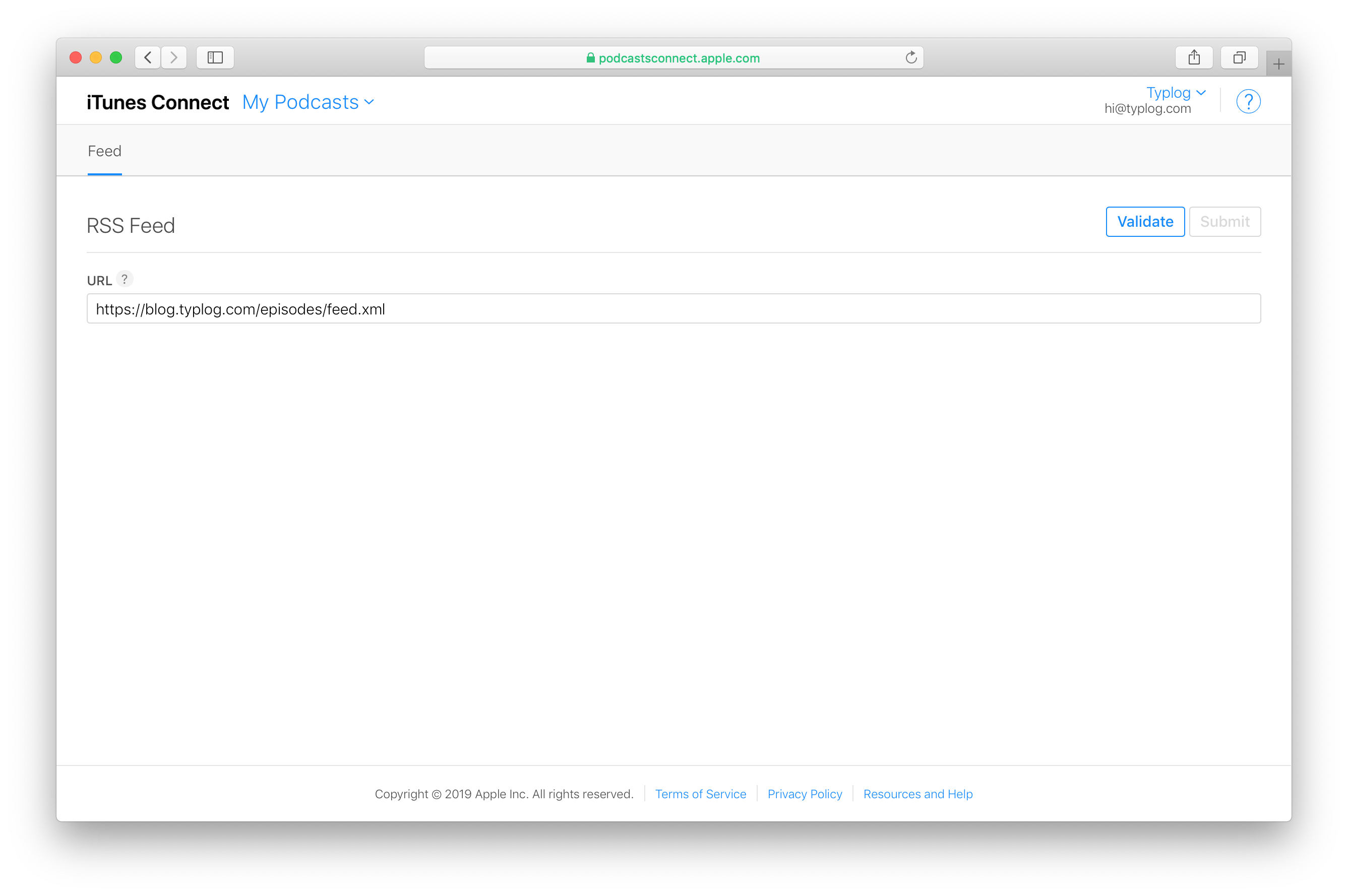 3. Submit
After passing the validation, submit the podcast for Apple's further review. Once your podcast has been approved it will be available on the Apple Podcasts App and iTunes!